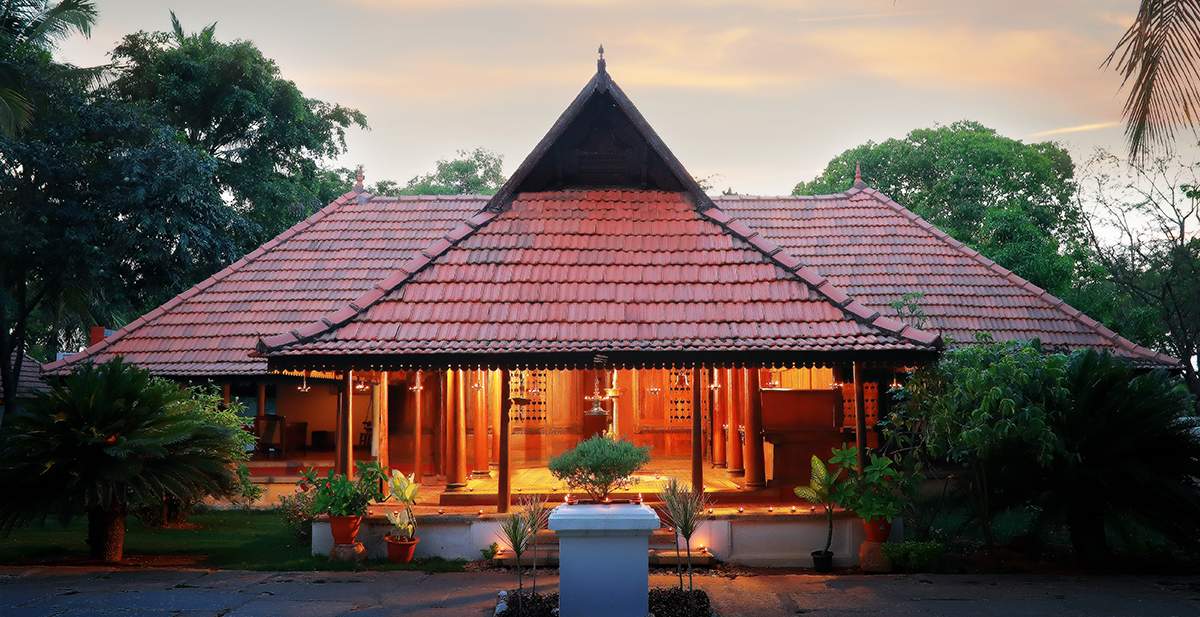 Welcome to the old world charm of Ayurvedagram Ayurvedic Heritage Wellness Resort nestled as it is in verdant greenery.
It is indeed an oasis tucked away in the bylanes in the outskirts of urban Bangalore city. Here is one of India's premier Ayurveda and Yoga resorts which bring together healing with a soul, a place where authentic treatment combines with old world charm and luxury. Ayurvedagram which is one of the most awarded wellness retreats is a peaceful and deeply spiritual health resort which weaves its gentle magic through Ayurveda Remedies, Yoga, Meditation, and Pranayama. This combined with a Sattvik vegetarian diet and the air rich with the aroma of herbs and medicinal trees takes you through a charmed world of calm and quiet.
This Ayurveda Health Center is cocooned within 9 acres of lush greenery and the lilting songs of birds and the chatter of squirrels is all you can hear as they move from tree to shrub looking for fruits and flowers that are plenty here.
The cottages or Manas of 18th and 19th-century vintage have been translocated all the way from Kerala piece by piece to create a Kerala within Bangalore.
The mantra that we go by is a complete balance of the body, mind, and spirit. We believe that this holistic balancing ensures good health. Ayurvedagram hosts guests from across the world as they come with complaints of arthritis, diabetes, hypertension, depression, insomnia and digestive tract issues among others. You could also come here for a simple rejuvenation program or a Panchakarma. Do come over to experience the Heart of Healing at Ayurvedagram and you are sure to take back with you fond memories and the desire to return to this magical space.