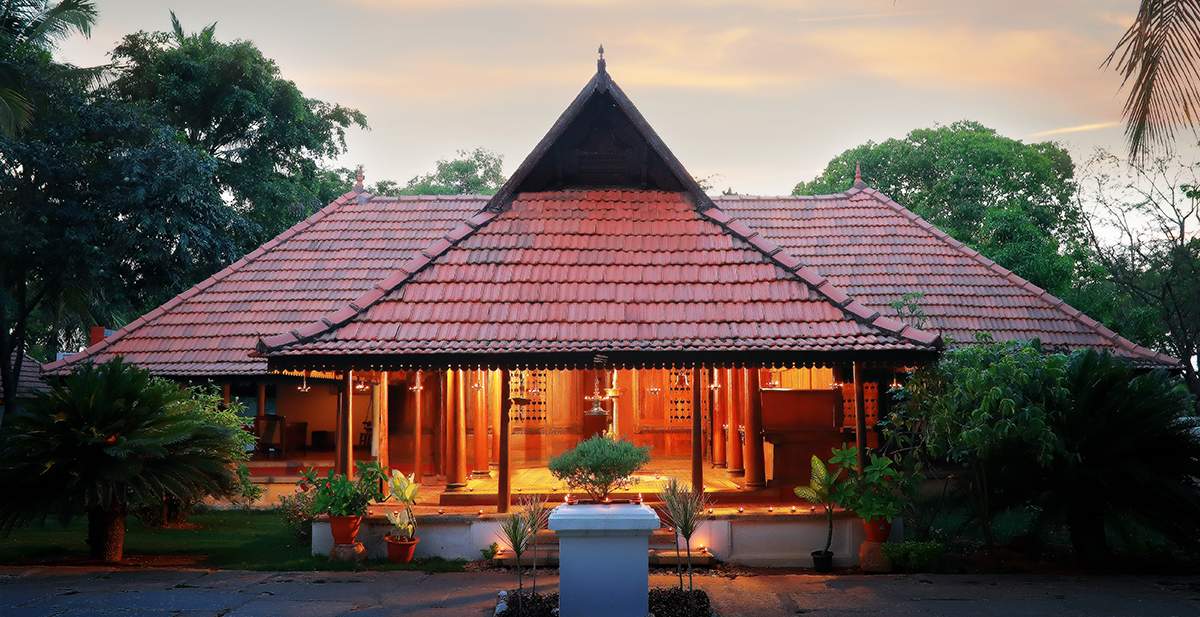 Ayurvedagram experience
Leave the city at Whitefield and enter narrow roads as they meander through fields until you arrive at what might seem to be an oasis of green, Ayurvedagram Heritage Wellness Center.
As you drive in to the gates you are greeted by a world from another era, another time. Go back over 75 years with cottages that have been brought from Kerala beam by beam, reaper by reaper. These are Kerala's traditional Nalaukettus (homes with a courtyard), Kovilakkams (palace), Manas and Illams (homes). These have been re-created in Bangalore within the verdant green of our property.
Ayurvedagram – the heart of healing is today known across the globe for its authentic Ayurveda treatments and rejuvenation programs. We offer a complete blend of Ayurveda with Yoga, Pranayama and Meditation and a pure Sattvik diet to ensure that you go back completely rejuvenated and healed from the core. We have a strong backing in our parent company Kerala Ayurveda Limited (KAL) a stalwart in the field of manufacturing traditional Ayurveda medicines for over 80 years.